Get Certified with Agriscaping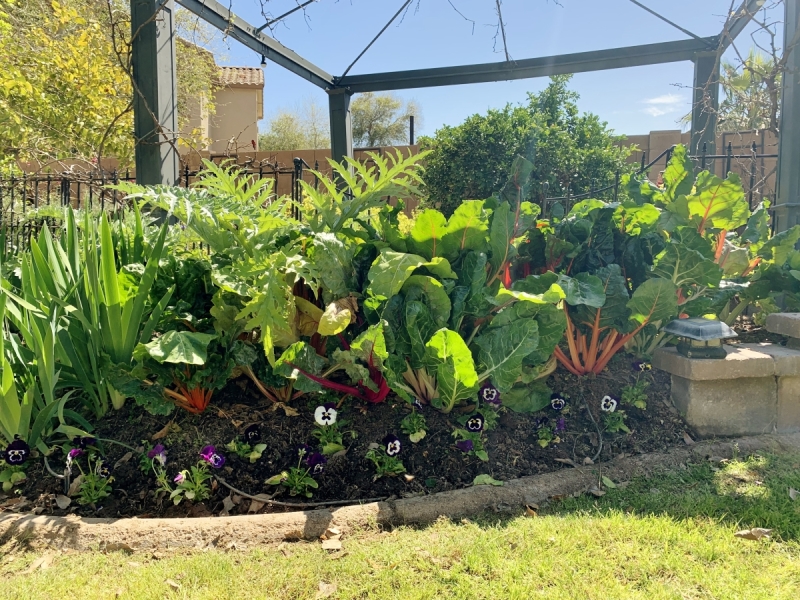 Do you want to LEAD the way to a greener, more sustainable future?
Do you like growing food? Gardening? Designing? Landscaping? Teaching?

Well, if any of that sounds like you… we'd love to help take your career to the next level. We've started to get SO much business flow in from around the country that we'd like to share it with you! And that's why we've opened up our Agriscaping training programs and are now giving a select number of people the chance to become Agriscaping Certified!
Benefits of Becoming An Agriscaping Certified Professional
MORE QUALIFIED LEADS (Direct from Agriscaping Technologies and its partners)
MULTIPLE REVENUE STREAMS (Affiliate resell rights to online products)
INCREASED REVENUE (Agriscaping clients typically purchase 22% more services than traditional landscaping clients)
PASSIVE INCOME (Online membership sales - we take care of online customer service)
WORLD CLASS LANDSCAPE TRAINING (We are at the leading edge of innovation when it comes to growing food at home)
MORE BIDS ACCEPTED (Who else can give clients yards that truly PRODUCE revenue?)
AUTOMATED SALES PROCESS (With our online follow system you'll close more deals)
HIGH QUALITY LEADS (Clients who want to grow food, respect their Agriscapers more…You are part of their health plan!)
WORLD CLASS BUSINESS COACHES (The Agriscaping founders are more than just urban farmers and landscapers, they are also experienced and successful business coaches and entrepreneurs)
BE PART OF THE URBAN FOOD MOVEMENT
IMPROVE COMPANY MORALE (When you help someone grow their own food the project takes on a social dimension that builds team spirit and participation)
CUTTING EDGE TECHNOLOGY (We train industry leaders and help them embrace scientific change through new products and services)
QUICKER ON-TIME PAYMENTS FROM CLIENTS (Secure online and mobile payment options for clients gets you paid)
MORE BIDS ACCEPTED (Who else can give clients yards that truly PRODUCE revenue?)
GROWING LOCAL INTEREST AND BUZZ (We love the media and it appears media loves us)
---