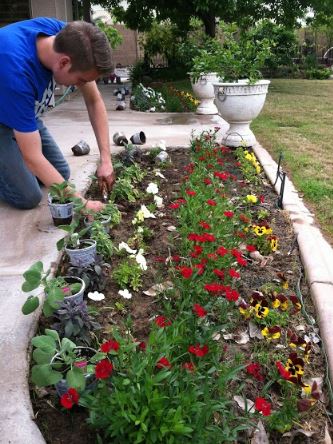 Is your passion caring for plants? Do you find yourself always being asked why plants aren't doing well? If so, consider becoming Agriscaping-Certified GARDEN PRO.
Gardens can be a lot of work. Many people are interested in gardening but are too busy to take on the project long term or just need some regular guidance and help. As a locally certified Garden Pro in your area, we will connect you with individuals, groups and schools that need ongoing local support for their gardens to be successful.
Agriscaping Garden Pro Course Description
We help take your existing skills to the next level by learning the best way to amend soil, water plants, create and manage micro-climates, prune for optimal production and manage an elegant, edible landscape.
Clients contact us constantly looking for a professional to come to their home or school to help maintain their property because they know the value of having locally grown, pesticide-free produce. We want you to be able to do what you're best at by helping the customer always know they will have a watching eye over their property.
Full Time, Part Time?
As a Certified Garden Pro you can work full time, or it can provide supplemental income. Agriscaping will send you clients as you grow your business. We have customers that know the value of growing their own food and wish they could spend the time doing it themselves, you can help them grow their own health. Also be able to help existing customers expand their garden throughout their landscape.
Help change the way people look at property maintenance and start today!
Training/Time Commitment?
The complete course is done online and in person, led by an instructor, held weekly with homework. The course can easily be completed over an 8 week period, roughly 2-3 hours per week and includes a small "field training" project for a local non-profit or school to help you prove-out your new knowledge and begin to establish your portfolio.
Tuition
For a qualified applicant, tuition can be paid as you go through the program. An initial registration fee is required.