Agriscaping Certified Designer
Do you love seeing Gardens come to life? Do you have an eye for design? Do you have that artistic flare? If so, become a Agriscaping Certified Designer.
Garden design is complicated. Best fit for those already doing landscape design. Few people know how to lay out a design, how to find clients, or what to charge.

Agriscaping helps you take your existing skills and take it to the next level. Learn the best way to design an elegant edible garden, so its productive and easy to maintain.

Clients sign up constantly looking for a Designer to come to their home and make their dream a reality. We want you to be able to do what you enjoy most by changing the traditional landscape into a Sustainable Agriscape.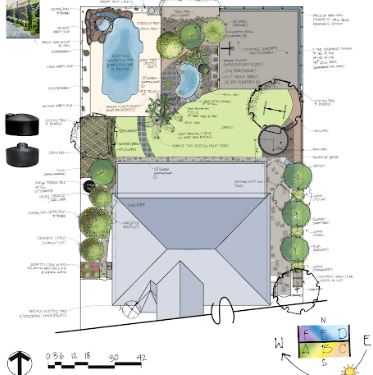 ---
Full Time or Part Time?
Design can be a full-time job, or it can provide supplemental income. Agriscaping will send you clients that are in your area. You can work either part or full time, and meet like-minded people, excited to have your help!
Wouldn't you love to spend your entire day walking around gardens? Planning how to make them unique?
How Busy Do You Want to Be?
Work at your own pace, scheduling around your commitments to be sure you're not overworking.
Knowledge is your tool. Use the same tools you are comfortable with whether that be a pencil and paper or a tablet. Apply your Agriscaping Certification to your skills and start changing lives!
Training/Time Commitment?
The complete course is done online and led by an instructor, held weekly with homework. The course can easily be completed over an 8 week period, roughly 2-3 hours per week and includes a small "field training" design project for a local non-profit or school to help qualify your new-found abilities and to begin your Agriscaping Portfolio.
Tuition
For a qualified applicant, tuition can be paid as you go through the program. An initial registration fee is required. For more information about tuition and licensing rights for architects and designers, please begin your free application process below.