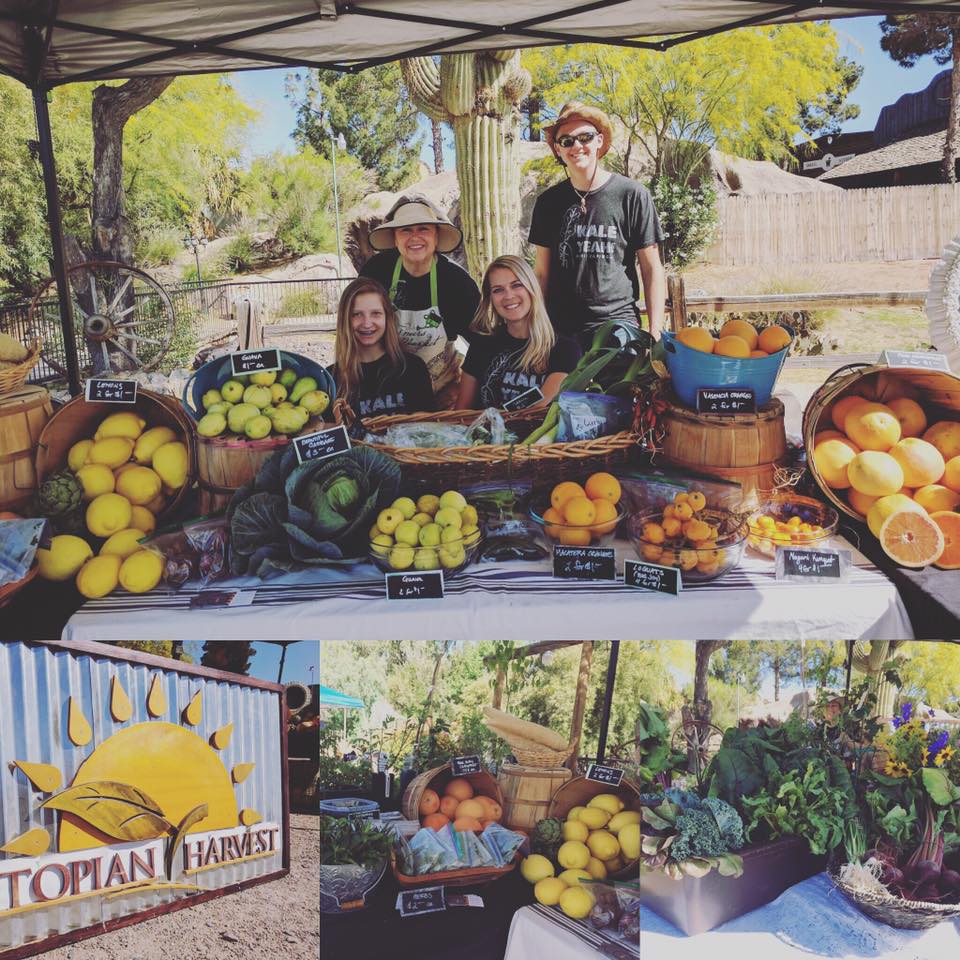 Do you LOVE supporting local food?
Do you find yourself often being asked where to find the freshest, most local foods? If so, become an
Agriscaping Certified Market Pro
!
Agriscaping Market Pro Course Description
Years ago the founder of Utopian Harvest. noticed what a great job Agriscaping was doing to grow an abundance of local foods and we quickly became their leading source for naturally-grown pesticide-free foods for their markets. The methods and channels that Utopian Harvest has used over the years is exactly what we teach our Market Pros.
The most productive gardens lack a vital component, sales. Anyone who has grown a successful garden knows that you always have excess. Most do to the point that the neighbors start avoiding you for fear they will have to take yet another massive zucchini from you.
All of our client's properties are designed and built for great success so knowing that they will have excess at some point we have Harvest professionals that can harvest anything more than the family wants or needs. This is then sold into the local food economy.
Full Time, Part Time?
As a Market Pro you can work full time, or it can provide supplemental income. Agriscaping will help align you, clients, as you grow your business. We have customers that know the value of growing their own food and wish they could eat it all themselves, you can help the community by incorporating truly local produce into the food economy.
Help change the way people look at property maintenance and start harvesting today.
Training/Time Commitment?
The complete course is done online and in person, led by an instructor. The course can easily be completed over an 8 week period, roughly 2-3 hours per week and includes a small "field training" project for a local non-profit or school and site visits to local farmer's markets.
Tuition
For a qualified applicant, tuition can be paid as you go through the program. An initial registration fee is required.
There are currently no opportunities available for a Market Pro, please check back often for updates.