5 Principles for Healthy Soil
Wrapping up our five-part series on regenerative principles for soil health, today we're talking about animal integration. Previously we covered: minimize soil disturbance, protect soil surface, maintain living roots, and companion planting.
Animals have gotten a bad rap in recent years, but it's not their fault. It mainly has to do with overgrazing caused by mismanagement. Nonetheless, you may be surprised to learn that animals can be integrated in a way that regenerates soil. It's also healthier for the plants, the animals, and the people who eat them.
Animals actually play an important role in every healthy ecosystem and they can in yours, too. Let's learn from the design we see in nature that works so well. Animals are constant foragers, always moving to greener pastures. They leave fertilizer behind (ie. manure) that returns nutrients to the soil. Grazed vegetation regrows healthier than before and the cycle repeats with the soil growing healthier every time.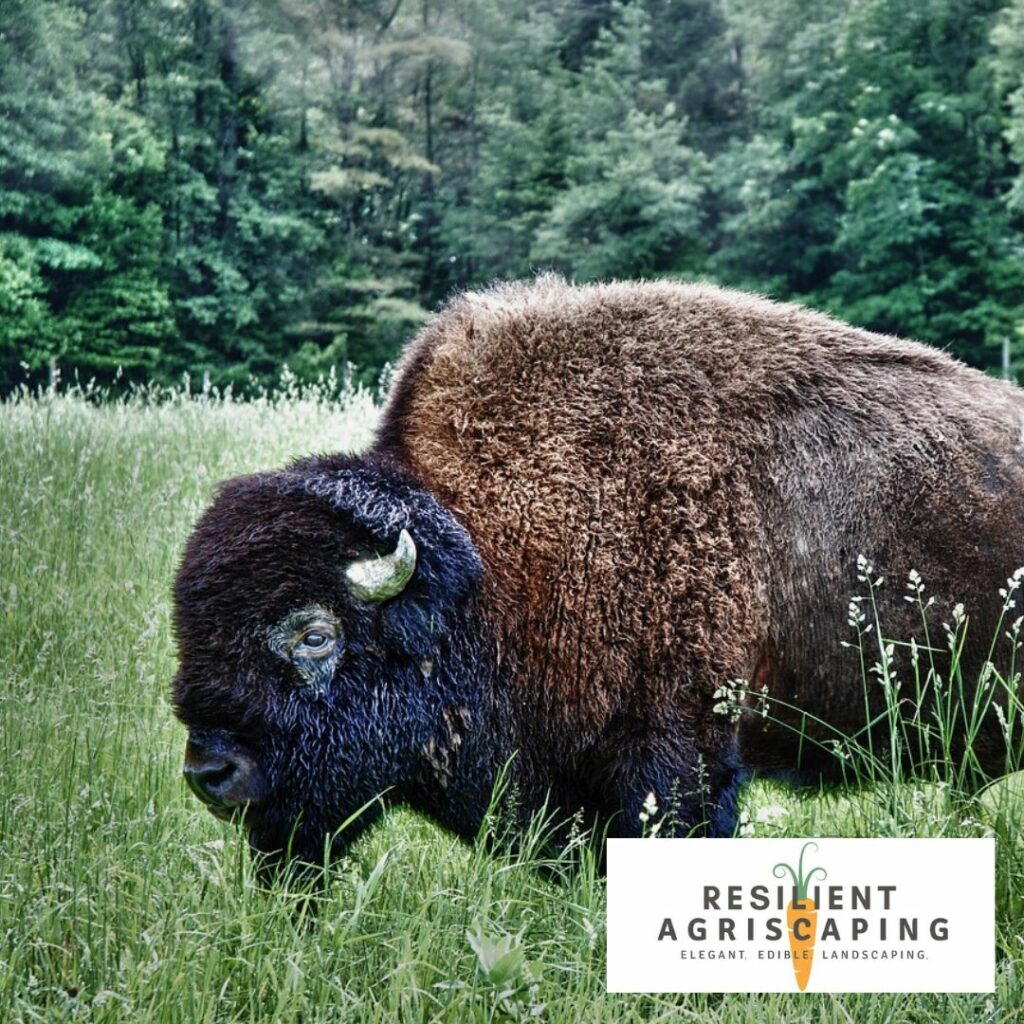 This is an extensive subject and application of this principle depends on the animal so there are two resources I'm going to recommend for additional information. We have a free webinar coming up on 6/20/23 called Ultra-Productive Chickens (RSVP here and get the replay even if you can't make the time) that goes into more details on regenerative animal management with a focus on chickens, the homestead "gateway animal." It's packed with a lot of valuable information that can be incorporated into surprisingly small yards.
The other resource I recommend is the Agriscaping Mastery Program. In addition to the 36 Agriscaping skills you'll learn, it also includes a bunch of electives (among other benefits), one of which is called Productive Pets. You'll learn about getting started with chickens, quail, rabbits, fish and aquaponics. These can all be integrated into your homestead in a regenerative way.
Larger livestock can also be managed regeneratively by following the same principles in larger spaces. More and more ranchers are adopting these principles and producing healthier meat. We have multiple local ranchers raising cattle and sheep this way, which is where we buy our red meat.
What's your next step?
—–
Chris Stevens is the founder of Sabbatical Ranch and Resilient Agriscaping in the mountainous highlands of Arizona and is available for virtual consultations worldwide. Want to save enormous amounts of time and money instead of wasting it on trial and error? It all starts with an Initial Productivity Assessment & Consultation customized to your landscape.
Want more Agriscaping Homestead content? Subscribe to our newsletter to be notified about new articles, webinars, and more.