Think Outside the Garden Rows
By Chris Stevens
The keyword here is "think." Whether you've already got some land of your own or you're starting in a single room, what are your homesteading goals? Shut off the noise and think about what is really important going into the future for you, your family, and your community.
Do you want to grow your own food and medicine? Do you enjoy preparing and preserving it? How about raising productive pets, sharing your abundance with your community, or turning some of the things you produce into value-added products? What have you tried, what are you good at, and what do you most enjoy?
It all starts with growing – your mind, your skills, your confidence. Think of how satisfying it is when you create beautiful works, master new skills, or acquire healthy habits. It is especially rewarding when it is a blessing to others!
So lets talk about those garden rows. Actually, lets forget about boring rows of crops and think about your elegant, edible masterpiece! Imagine a healing garden type setting with fragrant plants alongside quiet, contemplative seating and paths, flowering fruit trees to provide shade, a splash of color to provide visual stimulus, along with the sound of plants that rustle in the breeze.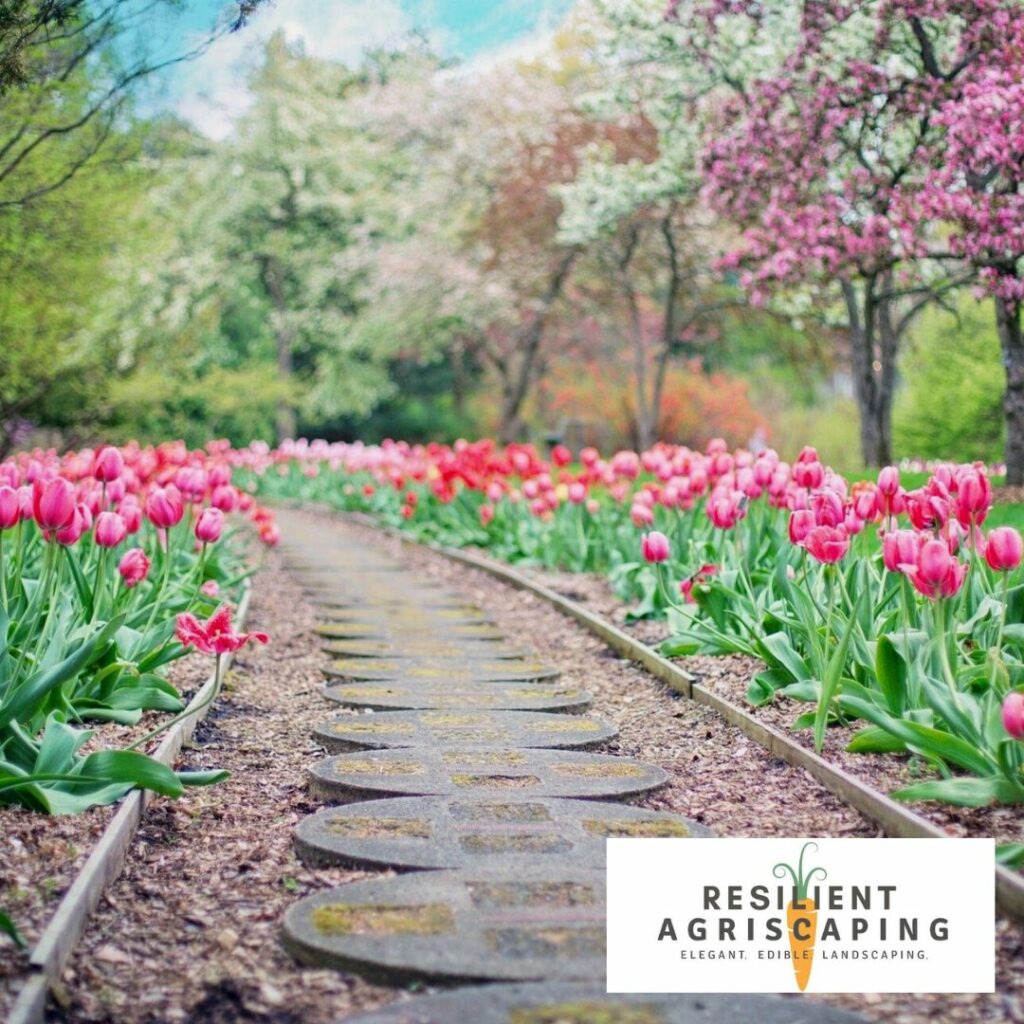 That description is attractive to me. What's attractive to you? How would you describe your dreamscape? Have you ever written it down? Statistics show that you are incredibly more likely to achieve your goals if they are written down and if they are detailed and specific (rather than vague and general). I am a coach and a facilitator and I love helping people achieve their ultimate, edible landscape. You can turn your dreams into reality!
We all enjoy eating fresh, healthy, homegrown food and it's even better together! Who do you want to enjoy your homestead with? Do you enjoy hosting and entertaining? What would enhance your environment and be enjoyed by you, your family, and friends? A luxurious pergola with comfortable seating, a trampoline with a subterranean garden underneath, cool water features, maybe including edible fish?
What's your next step?
—–
Chris Stevens is the founder of Sabbatical Ranch and Resilient Agriscaping in the mountainous highlands of Arizona and is available for virtual consultations worldwide. Want to save enormous amounts of time and money instead of wasting it on trial and error? It all starts with an Initial Productivity Assessment & Consultation customized to your landscape.
Want more Agriscaping Homestead content? Subscribe to our newsletter to be notified about new articles, webinars, and more.