What's Your Landscape's ROI?
By Chris Stevens
Most landscapes have no return on investment. People spend, spend, spend on their yard and the best potential return they get is possibly an increased sales price when it's sold. Find out how to turn your yard into regular income, enjoy a beautiful landscape, and increase the value of your property – all at the same time!
Let's assess the spending first. People spend thousands of dollars to install or remodel their landscape. And then there's the ongoing costs required to maintain it. The way this all adds up in time and money narrows the likelihood that there's any return at all.
Agriscaping takes a different approach. It costs money to install or remodel an Agriscape like it does with any landscape, but an Agriscape is designed to be productive and profitable. It can pay for itself or even make you money, if you want it to.
How do we do this? By designing edible and medicinal plants (think of traditional agriculture) in an ornamental way (think of traditional landscaping), you can have a beautiful yard and eat it too! Learn from us and you can do it yourself or have us help you.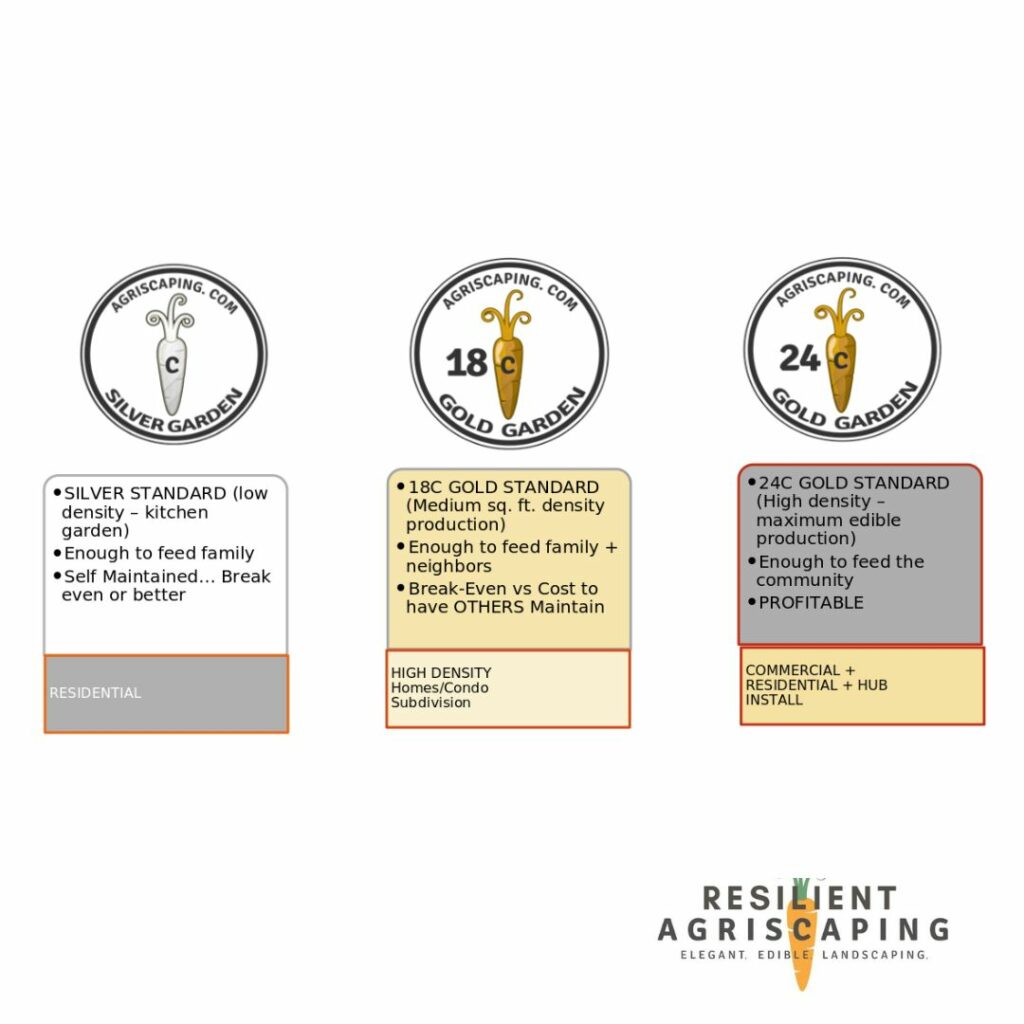 The first step is to set goals. Which Agriscaping standard best describes what you would like?
– Silver Standard: Feeds your family. Last time I checked, food costs money; and money saved is money earned.
– 18c Gold Standard: Pays for itself. You could even pay someone a fair wage to maintain it and take it to market.
– 24c Gold Standard: Makes you money. You could retire on this income like some of our clients have.
There is so much satisfaction that comes from growing your own food and medicine. Contributing to the local food economy is also rewarding on multiple levels. Put it all together and you can live happily ever after.
What's your next step?
—–
Chris Stevens is the founder of Sabbatical Ranch and Resilient Agriscaping in the mountainous highlands of Arizona and is available for virtual consultations worldwide. Want to save enormous amounts of time and money instead of wasting it on trial and error? It all starts with an Initial Productivity Assessment & Consultation customized to your landscape.
Want more Agriscaping Homestead content? Subscribe to our newsletter to be notified about new articles, webinars, and more.