Homestead for Health
By Chris Stevens
Lifestyle is one of the biggest contributing factors to myriads of health problems, and good lifestyle choices are one of the biggest contributing factors to a vibrant, healthy and enjoyable life. It's all about understanding the right choices to make.
Sadly, many people face a health crisis before they realize they need to make some changes. That's what happened to me. Wouldn't it be better to be intentional about lifestyle choices to begin with? Factors other than lifestyle can certainly lead to a health crisis, but good lifestyle choices still play a significant role in healing.
It just so happens that gardening and homesteading can contribute a lot to a healthy lifestyle, which is certainly a motivating factor for a lot of people to get started. There are some obvious benefits such as being active rather than a couch potato. Ironically, we may buy every kind of electronic servant imaginable to reduce or eliminate our indoor and outdoor housework, and then we buy a membership at a gym to workout. Figure that one out.
Decades ago when we bought our first house it was on two city lots, one of which was all lawn. My wife's grandparents gifted us money to buy a riding lawn mower. We made a lifestyle choice and decided instead to get a push mower and a rototiller in order to get more movement and start a garden. Turns out tilling may not be the most effective practice, but more on that next week.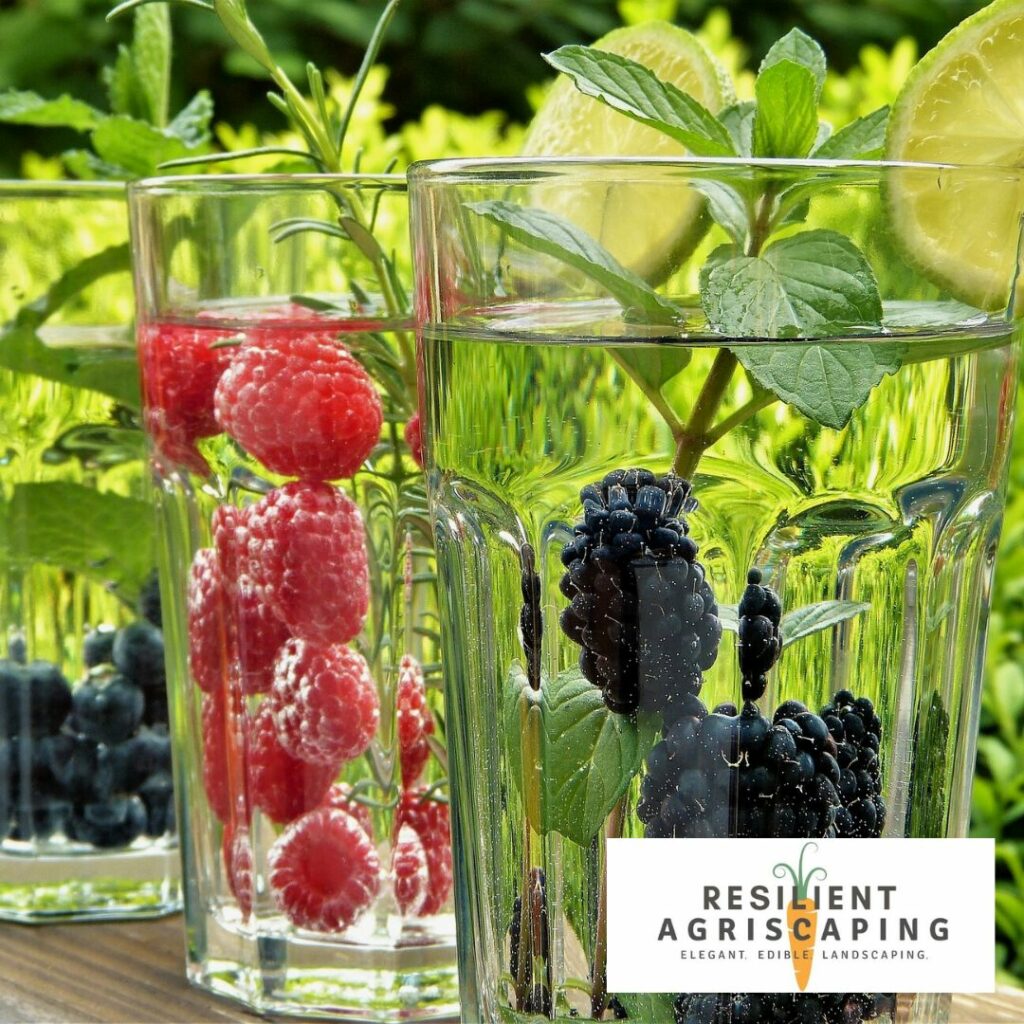 Another obvious benefit of growing your own food is access to your favorite fresh, healthy, and delicious ingredients for dinner. There is nothing like the delightful experience of "shopping" in your own yard for all the chemical-free, nutrient-rich items needed for a meal!
But there is more to a healthy, homestead lifestyle, a lot more! We're doing a whole webinar on May 11th all about gardening for health. Join us for 7 Steps to a Healing Garden (RSVP here). Being intentional about your lifestyle can lead to a much healthier and more enjoyable life – even a longer one.
What's your next step?
—–
Chris Stevens is the founder of Sabbatical Ranch and Resilient Agriscaping in the mountainous highlands of Arizona and is available for virtual consultations worldwide. Want to save enormous amounts of time and money instead of wasting it on trial and error? It all starts with an Initial Productivity Assessment & Consultation customized to your landscape.
Want more Agriscaping Homestead content? Subscribe to our newsletter to be notified about new articles, webinars, and more.