We are always excited when Agriscaping makes headlines!
Agriscaping has been featured in USAToday, USWeekly, Forbes and so much more. Here you'll find media events, featured articles and more.
Spicing Up Your Garden - AZTV
April 20, 2017
Soil Building Time
Layering is crucial to building great soil, Justin goes over the basics with Danielle from AZTV.
All About Citrus
It is citrus time in Arizona, you won't believe all of the awesome fruit you can grow in the desert!
A Bountiful Harvest
AZTV's Danielle Williams talks to Justin about the types of fruits and veggies that can be planted in the fall.
Grow Your Own Salad
Katherine Anaya and Justin talk about how to grow your own salad.
Play Off Plant Off
Justin leads Team ASU in the college football tree planting competition.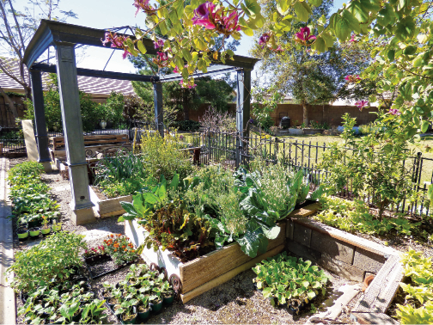 Lawn & Landscape Magazine
Growing An Idea
When strict HOA restrictions kept Justin Rohner from having a vegetable garden, he created an entire new landscaping service.
Full article here.