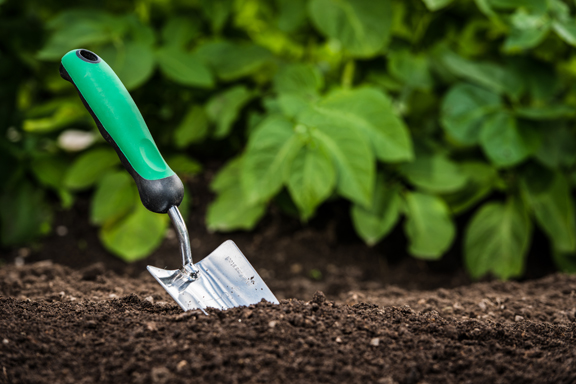 We are always excited when Agriscaping makes headlines!
Agriscaping has been featured in USAToday, USWeekly, Forbes and so much more. Here you'll find media events, featured articles and more.
Top 3 Summer Gardening Secrets
May 10, 2018
OK, it's HEATING UP! Time to get your garden prepared with the top 3 summer gardening secrets for less work and more play including the secrets of MULCH, how there's more to mulch than meets the eye, identifying Micro-climates in your garden and how to use them to your advantage, and the two best ways to create SHADE!
7 Steps to a Small Space Salsa Garden
April 26, 2018
Check out last week's Green Thumb Thursday with Justin Rohner and AZTV's Danielle Williams as they discussed the 7 steps to make your own small space salsa garden!
5 Spring Gardening
Tips and Tricks
Arpil 12, 2018
Justin Rohner shows you how to eat your yard on another Green-thumb Thursday with Daniel Williams on AZTV
5 Secrets for Growing Tomato
March 29, 2018
Watch Justin Rohner, CEO of Agriscaping Technology and AZTV's Danielle Williams as they discuss the secrets of growing tomatoes.
3 Simple Steps to Spring Gardening Success
March 15, 2018
Justin Rohner, CEO of Agriscaping Technologies on AZTV as he talks about 3 Steps to Spring Gardening Success!
Spring Flowers
March 1, 2018
CEO of Agriscaping Technologies Justin Rohner and AZTV's Danielle Williams as they discuss all about spring flowers. Justin gave tips and tricks about growing these beautiful flowers this spring time.
7 Sweet Secrets to a Spring Garden
February 1, 2018
Join Justin and AZTV's Danielle Williams as they discuss Justin's top 7 tips for your preparations of a Spring Garden.
AZTV visits Agriscaping HQ's Trampoline Gardens
January 4, 2018
Join AZ TV's Daily Mix crew as they enjoy the beauty of Agriscaping HQ! Including a trip inside a garden UNDER a trampoline!
All About Melons
June 1, 2017
Justin talks with AZTV's Danielle Williams about how to tell when a melon is ripe, the most popular ones in America and even some unusual ones you should add to your garden!
---
Spicing Up Your Garden - AZTV
April 20, 2017
Soil Building Time
Layering is crucial to building great soil, Justin goes over the basics with Danielle from AZTV.
All About Citrus
It is citrus time in Arizona, you won't believe all of the awesome fruit you can grow in the desert!
A Bountiful Harvest
AZTV's Danielle Williams talks to Justin about the types of fruits and veggies that can be planted in the fall.
Grow Your Own Salad
Katherine Anaya and Justin talk about how to grow your own salad.
Play Off Plant Off
Justin leads Team ASU in the college football tree planting competition.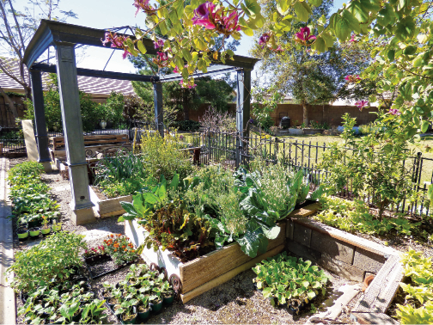 Lawn & Landscape Magazine
Growing An Idea
When strict HOA restrictions kept Justin Rohner from having a vegetable garden, he created an entire new landscaping service.
Full article here.